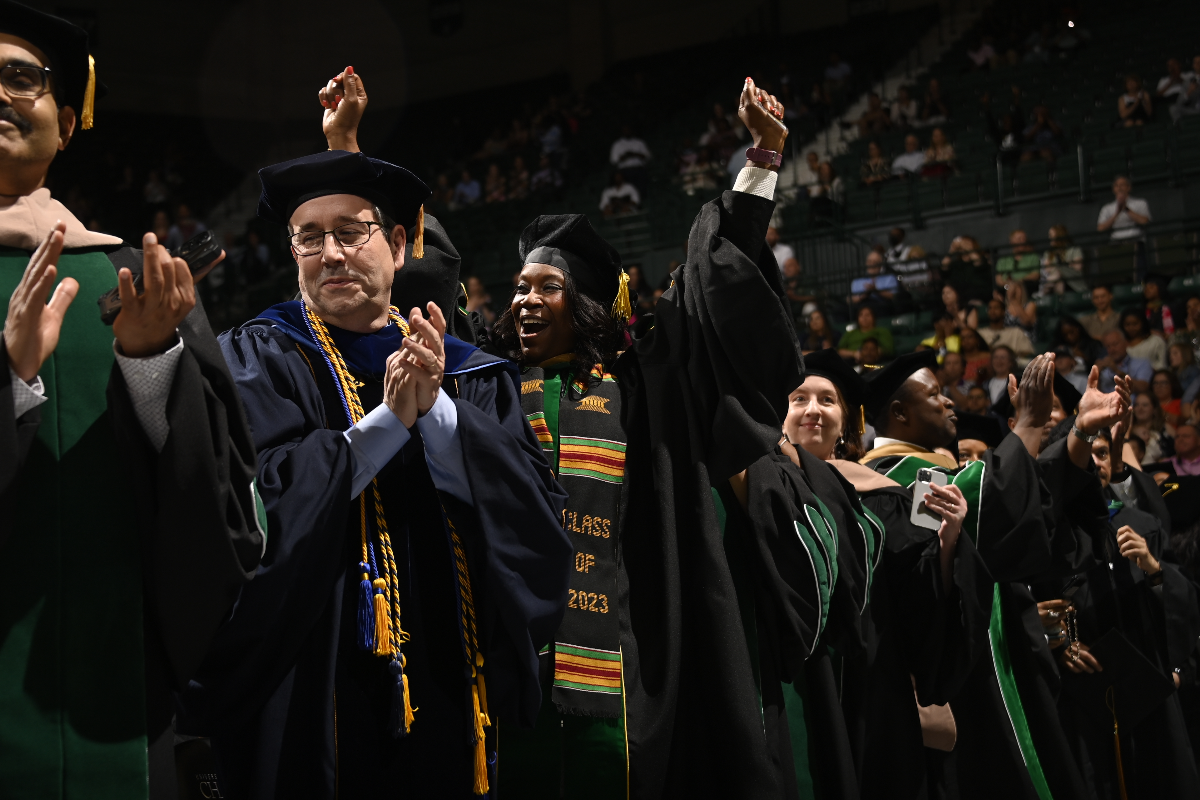 Tuesday, November 14, 2023
Ranking lists Charlotte graduate degrees among top programs
UNC Charlotte continues to be recognized for its ongoing commitment to assisting students from historically underrepresented groups in achieving academic success by earning graduate and undergraduate degrees.
In its 2023 Diverse 100 rankings, the news magazine Diverse: Issues in Higher Education listed UNC Charlotte graduate programs in the top 10 in eight categories - adding six categories from the 2022 rankings.
Charlotte's top 10-ranked graduate programs include two designations for the Doctorate in Business Administration (DBA) – No. 2 for Overall Minorities and No. 4 for African Americans.
UNC Charlotte is the No. 3 largest producer of master's degrees for African Americans among North Carolina-based public universities, just behind North Carolina Central University and North Carolina A&T State University, and No. 95 in the nation, awarding more than 200 degrees in 2021-22.
Also, Charlotte debuts in the top 100 for doctoral degrees awarded to African Americans, at No. 83.
Other Charlotte master's program areas making the top 50 for African American student degrees conferred include:
No. 4: Foreign Languages, Literature and Linguistics

No. 9: Architecture and Related Services

No. 14: Mathematics

No. 24: Rehabilitation and Therapeutic Professions

No. 38: Business, Management, Marketing, and Related Support Services

No. 50: Education
Read More at Inside UNC Charlotte