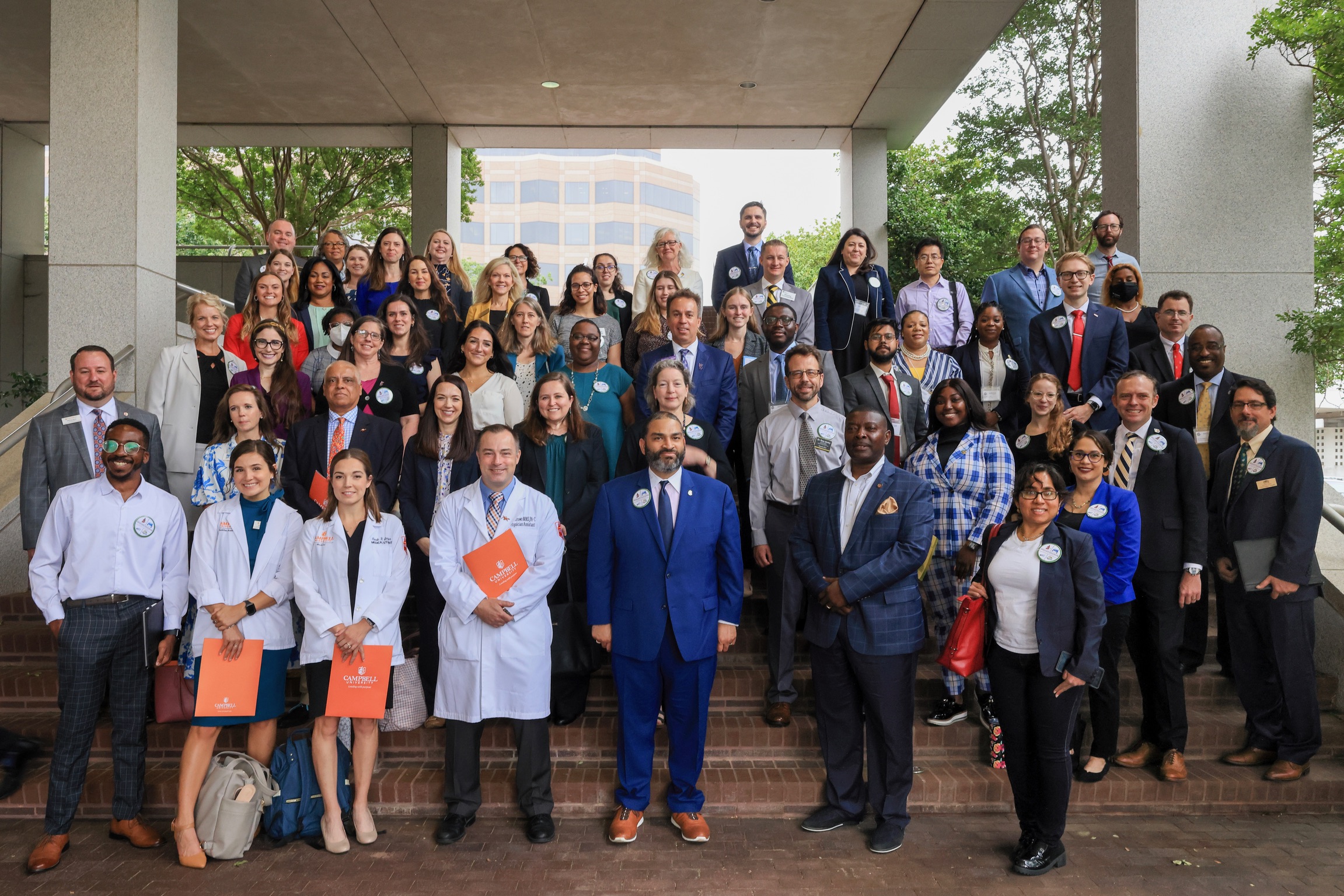 North Carolina graduate students, administrators, and members of the NC Council of Graduate Schools visited the N.C. General Assembly in May 2023 to share the value of graduate education in North Carolina.
Sherry Thomas, a Doctor of Nursing Practice graduate (May), attended with members of Graduate School staff. Charlotte was among 14 universities that participated. Students meet with representatives and discuss their research and its impact on North Carolina. This is a chance to highlight graduate education and its importance to the NC economy.
The NC Council of Graduate Schools (NCCGS) coordinates the annual event. For more information and to view the Governor's proclamation, please visit the NCCGS.