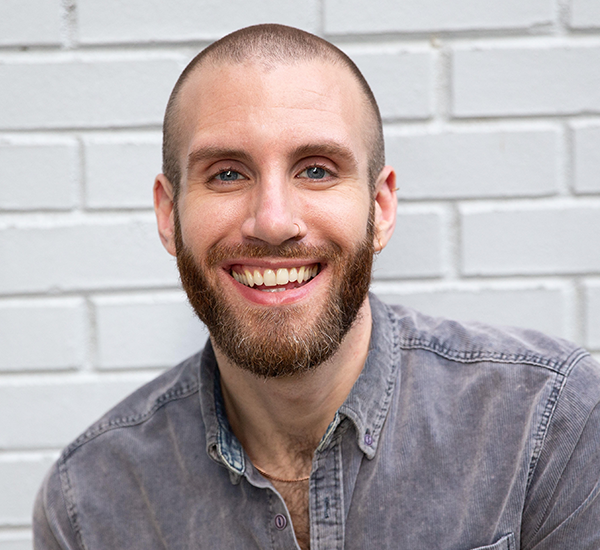 College of Liberal Arts & Sciences
Preferred Pronouns: He/Him
Current Graduate Program: Ph.D. in Public Policy
Concentration/Area of Emphasis: Public Management
Program Schedule: Part-Time
Delivery Method: In-Person
Current Employer: Council for Children's Rights
Position: Director, Impact & Policy
Anticipated Graduation: 2024
Undergraduate Institution: Fashion Institute of Technology
Undergraduate Degree: Direct and Interactive Marketing
Favorite Place in Charlotte: Freedom Park
Hometown: Long Island, NY
Dream Job: CEO of a Non-Profit Foundation
What has been your driving force for enrolling in your degree program?
I decided to pursue a Ph.D. in Public Policy so that I could continue my studies on the impacts of technology on social stratification through a more empirical lens. Charlotte's program places an emphasis on quantitative tools of analysis and institution theory to explore various phenomena that intersect with our political and regulatory systems; it was a perfect fit.
Why did you choose UNC Charlotte over other universities?
Having received my Master's in Ethics and Applied Philosophy from Charlotte, I had developed relationships with professors in various departments. My research interests were relatively broad and I had already identified so many potential collaborators that it had made sense to stay. I also genuinely love the school; the campus is beautiful, the resources are phenomenal, and Charlotte is a fantastic place to live.
What lessons have you learned in your courses that you could apply on the job?
I owe so much of my current career trajectory to UNC Charlotte. Coming from a background in business and diving into the social sciences was a bit jarring. However, I have been able to translate so many of the research principles and tools of analysis that I've learned into actionable plans for clients.
What has been the best part of your academic experience so far?
I think presenting at conferences has been the most rewarding. Sharing my research with audiences who have the same interests as me is an extremely fulfilling experience. Getting feedback and improving my work after is always a bonus as well!
How would you describe UNC Charlotte to someone considering a graduate program?
It's a great place to learn with a lot of opportunities. If you are eager to seek out new opportunities, you will find a lot of open doors.
What do you hope to accomplish this year in your role as an ambassador?
I would love to help people better understand Charlotte from a student and resident's perspective. I moved to Charlotte for work, not school, but ended up as a full-time student here anyway. As graduate students, we spend a tremendous amount of time in our studies, but living somewhere new is a big decision. I'd like to help people make more informed decisions based on their needs.
Connect with Robert on LinkedIn